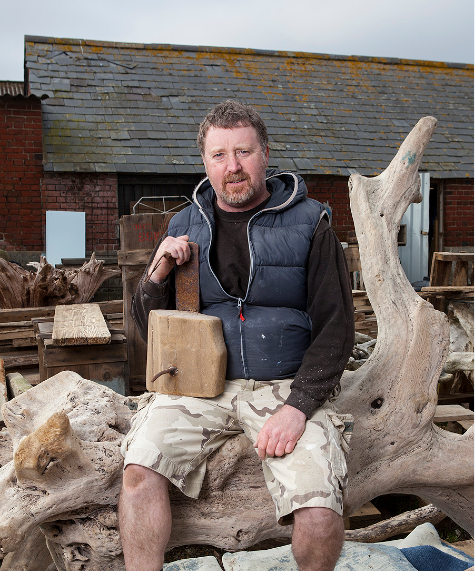 I came to Bournemouth/Poole for a days windsurfing on New Years Day in 1995. I loved it so much I never left!
I got a job as a sheet metal worker and spent a whole year living in my bay window VW camper van whilst continuing to surf.After buying a bigger van to get all my surf kit in, I travelled a lot to France, Spain and Ireland chasing the wind and waves as often as possible.
I then went down the middle of Morocco and to the coast windsurfed all the best spots from Agadir all the way back up to Ireland for the autumn swell.While doing my surfari, I met lots of amazing people some of whom I fitted out their surf van interiors, many living their dream too, all smiles when you swap tales of the open road, epic days on the water, culture, food, music! After my trip I joined K-BAY, a local boardshapers .
In 2003 a good friend asked me to repair his beloved surfboard. The core had snapped so it was beyond repair. We decided to laminate a mirror into it as he wanted it on his lounge wall. The seed for Surf Mirrors was set.Five years later and in desperate need of a workshop, I found an old pigsty on a disused farm in Dorset. One dead pig, five dead rats, ten birds nests and millions of spiders cleared it was ready for work!
Now my days are spent creating new pieces of mirrored art using all the culture and skills I have learnt on my travels. All work is unique so why not contact me to discuss a mirror you would like created for your home.